2024 MRPA State Conference
Exhibit Hall Information and Registration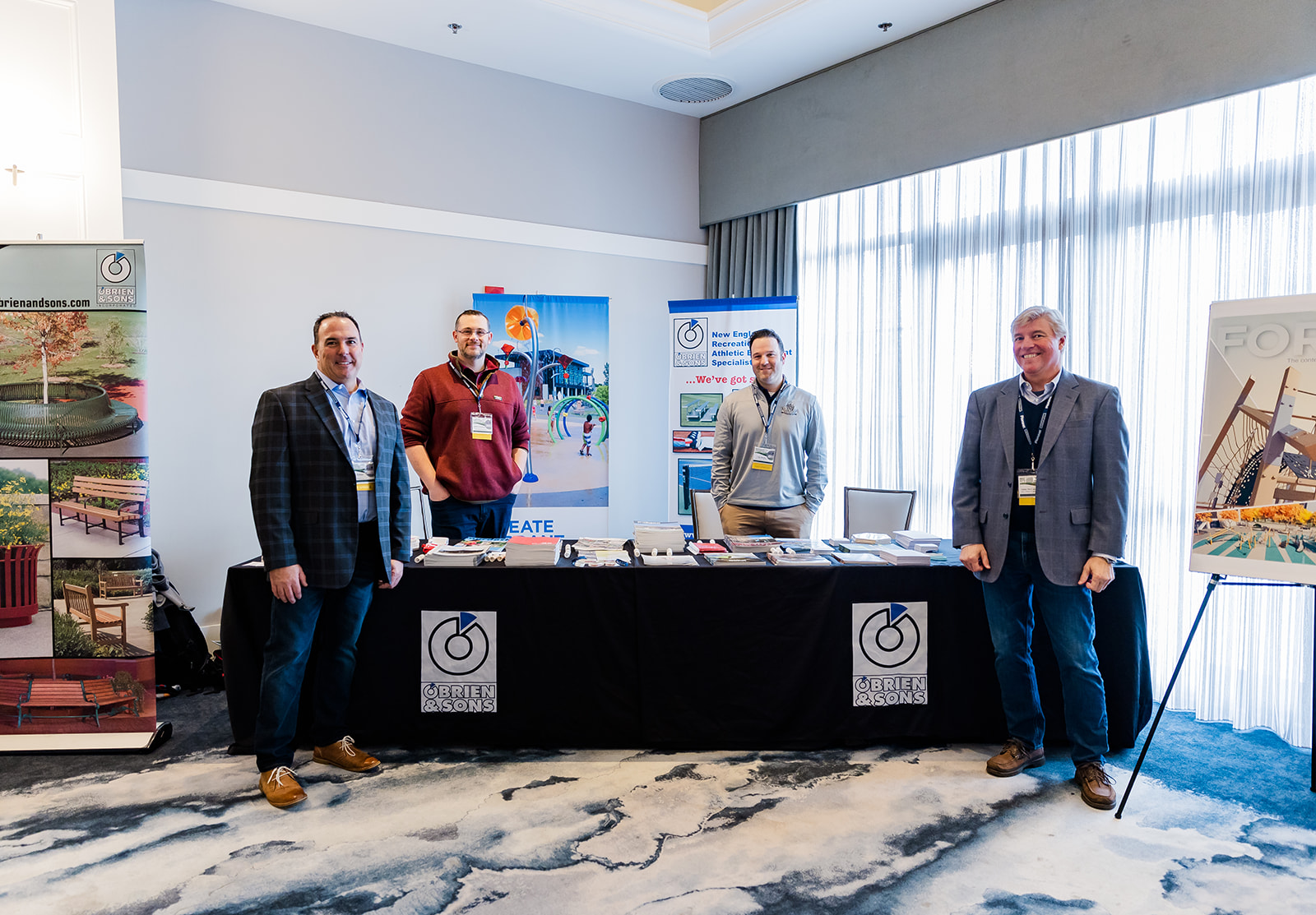 Hotel Information: Four Points Sheraton, 1125 Boston-Providence Turnpike, Norwood, MA
To request the MRPA Group Reservation rate call the hotel directly 781-769-7900 or email the revenue manager, Lucy Finnerty at
[email protected]




Mar

ch 18th
Monday Social

: 8:00-10:00pm
March 19th
Exhibitor Check-In

: 1:00-3:00pm
Exhibitor Setup

: 1:00-3:30pm. All booths must be set up by 3:30pm
Exhibitor Hall Open with Happy Hour

: 3:45-6:30pm


Exhibit Hall Breakdown

: 6:30pm
Dinner with MRPA Awards

: 6:45-8:30pm
Social

: 8:45-11:00pm
Booths: One 6' table and two chairs. Booth selection is on your tier of sponsorship and membership. 
MRPA will do its best to assign competitors so they are not adjacent to one another.
Electrical Service: Standard 120V is available at some of the booths at an additional charge of $75 per booth. 
Please be sure to indicate any need for electricity on your registration form. We can NOT provide an electrical hookup 
if not  requested with registration.
Meal Tickets For Awards Dinner: Each sponsorship level includes admission for a certain number of attendees. 
Any additional representatives are required to purchase a meal ticket for an additional fee. Please indicate the number 
of extra meal tickets needed on your registration form. Tickets must be purchased in advance.
Please Note The Following:
We will not be taking any requests for booth selections.

Booth selection is on your tier sponsorship and membership. Commercial Partners will receive priority booth assignment.

Full payment constitutes the completed agreement for the use of space. MRPA reserves the right to cancel any registration at any time prior to or during the conference.

All demonstrations must be limited to the exhibit space assigned. Aisles must remain clear. Advertising may only be distributed within the assigned exhibitor space. 

Cancellations must be received in writing prior to

February 19, 2024

. A $75 service fee will be charged. Cancellations received less than 30 days prior will not receive a refund.

MRPA reserves the right to limit exhibits due to excessive noise, method of operation, hazardous displays or for any reason deemed unfit by MRPA, Fire Marshall and/or Four Points Sheraton.

Materials may be shipped to the attention of Laura Fellini at: Four Points by Sheraton Norwood 1125 Boston Providence Turnpike Norwood, MA 02062. Please include your company/vendor name and MA Recreation and Parks Conference. We will be able to accept materials beginning Wednesday, March 13, 2024.

Exhibitor check-In and load-in will take place at the back entrance of the hotel (loading dock). All load-in and load-out must take place thru the hotel loading dock. Exhibitors will not be permitted to unload at the ballroom entrance. NO EXCEPTIONS. There will be staff to assist at the loading dock.

Nothing may be taped, tacked, nailed, screwed to walls, floors or any other parts of building. Any damage or defacement by infractions of this rule will be remedied at the expense of the exhibitor.
2024 Spon

sorship and Booth Opportunities

 
GOLD

 SPONSORSHIP (3 sponsorships available - $3,000)

Complimentary Booth

Equipment display opportunity in ballroom (must be approved by MRPA)

Push notifications on conference app throughout the conference

Listing on sponsor page on conference app

Logo highlighted in exhibitor directory section on app

Room Sponsor with opportunity to briefly speak prior to sessions

Sponsorship of Awards Dinner with signage displayed

Prime booth location in the ballroom near exhibit hall bar and awards dinner

Logo in conference online program guide distributed to all attendees

Full page ad in publication

Recognition on MRPA website during the month of tradeshow

Four (4) awards dinner meals
SILVER SPONSORSHIP (unlimited sponsorships available - $1,500)
Complimentary Booth

Push notifications on conference app at throughout the conference

Listing on sponsor page on conference app

Logo highlighted in exhibitor directory section on app

Sponsorship of Annual Meeting with signage displayed

Logo in conference online program guide distributed to all attendees

Recognition on MRPA website during the month of the tradeshow

Two (2) awards dinner meals
BRONZE 

SPONSORSHIP (unlimited sponsorships available - $750)



Complimentary Booth

Push notifications on conference app at throughout the conference

Listing on sponsor page on conference app

Logo highlighted in exhibitor directory section on app

Company name in conference online program guide distributed to all attendees

Recognition on MRPA website during the month of the tradeshow

One (1) awards dinner meal



Additional Sponsorship Opportunities
Conference Gift Sponsor - Gift for conference delegates with MRPA logo and your logo on the back: $1,500 (1 available)
Speaker Gift Sponsor - Gift for conference speakers with MRPA logo and your logo on the back: $500 (1 available)
Drink Ticket Sponsor - Administered by you and can be used during Exhibit Hall/Social: 50 tickets at $500 (unlimited)
New Professional Social Sponsor - Logo on signage displayed at Social: $500 (2 available)
Social Sponsor - Logo on signage displayed at Social: $500 (3 available)
Awards Sponsor - Your logo on awards presented to MRPA Awardees: $1,000 (1 available)
Booth Rates and Extra Items
Members: $500          Non-Members: $600          Non-Profits: $300
Electricity: $75          Additional Booth (for sponsors only): $500              Dinner Tickets:

 $80